Mons Thai restaurant & cooking school, Camp HilL
Mons Ban Sabai Thai, or 'Mons Thai' as most know us, is located at Camp Hill's boutique Martha Street, a short drive east from Brisbane's CBD. 
We invite you to come and taste just why the judges have named us 'Brisbane's Best Thai restaurant' three years in a row.
'Introduction to Thai Cooking', 'Vegan Thai' and 'Gluten Free Thai' cooking classes are held on the last Sunday of every month. The cost is $169, including food and beverages on arrival. Upcoming cooking class dates and itineraries can be found here on our Facebook page. 
Mons Thai restaurant & coking school gift vouchers can be purchased here, or in store.
We are open 7 nights for dine-in & takeaway Thai food from 5.30pm.
Weekends from 5pm.
Lunch by appointment.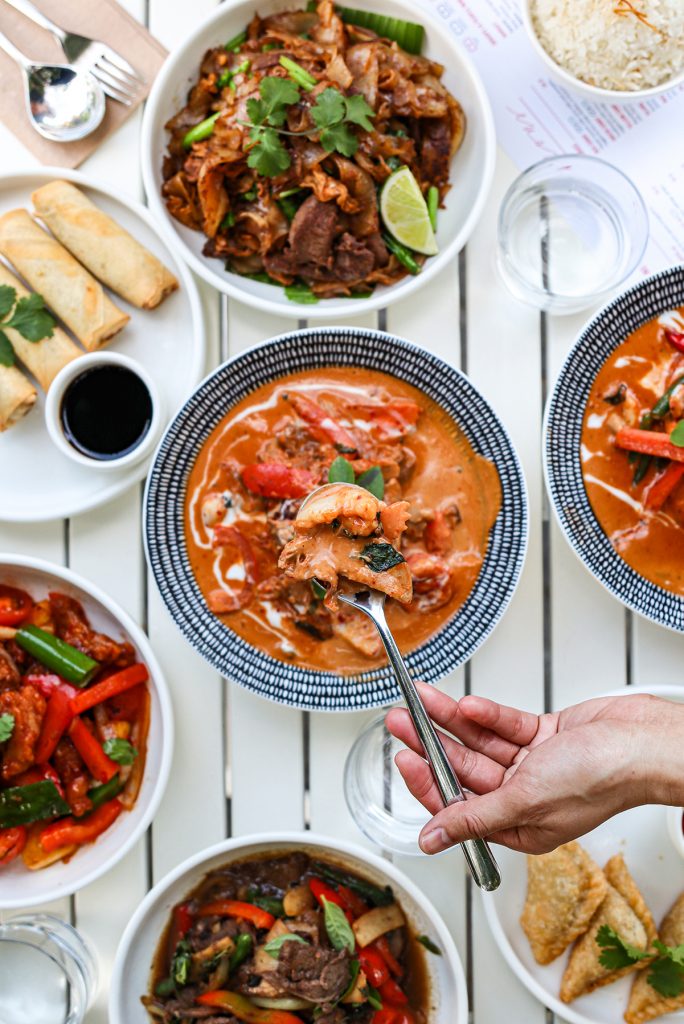 With a blend of modern and authentic Thai food, Mons Thai, Camp Hill, Brisbane offers a great range of dishes both in-store, for takeaway and for delivery. Our chefs are always more than happy to cater to your desired spice levels and dietary requirements. We have many options including gluten-free, dairy-free, vegan, vegetarian and Halal food.
A family-run business, we started over 20 years ago as a small farmers-market stall selling Thai curry pastes and doing home cooking lessons.
Today Mons is a restaurant and cooking school located in Camp Hill. Our menu continues to evolve allowing our customers to enjoy a mix of modern and authentic Thai.
We are very proud to have been awarded 'Brisbane's Best Thai Restaurant' on numerous occasions by the Restaurant and Catering Association of QLD.
Mons Thai Restaurant, Camp Hill, Brisbane is fully licensed restaurant Thai restaurant with an extensive wine, beer and cocktail list. We offer both takeaway and Thai food delivery (within a 5km radius of our shop) when you order online. 
Subscribe to our Facebook page Mons Ban Sabai Thai and Instagram for the latest news. For function, group enquiries, or to learn more about upcoming cooking school dates, please email danny@monsbansabai.com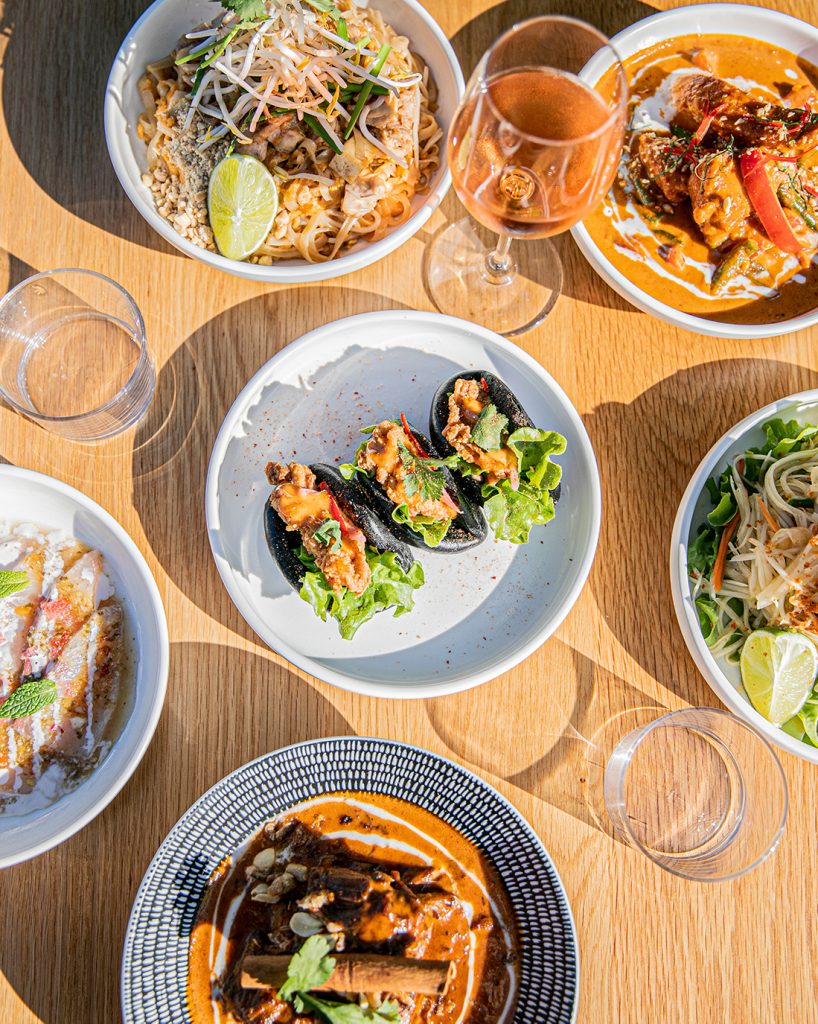 bRISBANE'S ORIGINAL THAI COOKING SCHOOL